Teaching:
Year 1 Telecom Degree Coordination
Past teaching:
AE
Research Seminars
Publications:
R&D / Industry:
Digital System Lab
Technical Conferences:
Editorial Boards:
Sabbatical year, Master or PhD Degree at the UAM?
<![if !vml]>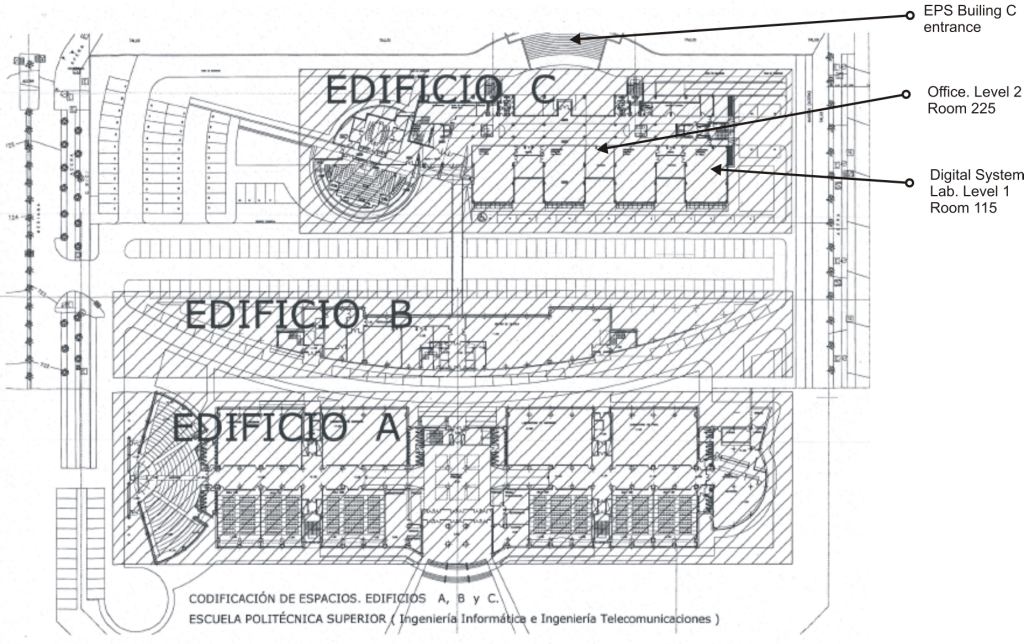 <![endif]>
Short Bio:
Titular Professor on Logic Design and ASIC Design at the School of Engineering (EPS), Universidad Autónoma de Madrid, Spain (UAM). Honorary professor at CAECE University, Argentine. Ph.D. in Telecom Engineering from the Universidad Politécnica de Madrid, Spain, and Electrical Engineer degree from the Universidad Nacional de Mar del Plata, Argentine. Associated Professor at the ETSI Telecomunicación (UPM) from 1989 to 1996.
General Chairman of FPL 2006, SPL (2008, 2007, and 2006 editions), JCRA (2007 and 2003 editions). Director of the EUROFORM Spanish Pole, an organization to provide professional training on FPGAs. Member of Technical Committees of FPGA conferences. Associate Editor of the ACM Transactions on Reconfigurable Systems. Member of the Editorial Board of the Journal of Low-Power Electronics. Co-editor of the Special Issue on FPGAs of the IET Computer & Digital Techniques Journal (July, 2007).
Research lines, papers, Ph.D.Thesis, seminars and courses are focused on FPGA Design Methodologies and Application. In particular: Area–Time-Power-Thermal Optimization, Self-Timed Synchronization, and E.E. Education.
Address:
School of Engineering
Office C225 - Lab C115
Universidad Autónoma de Madrid
Ctra. de Colmenar Km. 15
28049 Madrid - Spain
Phone: +34 91 497 6213
Fax: +34 91 497 4574
e-mail: eduardo.boemo at uam.es
<![if !vml]>
<![endif]>